ESPM Human Rights Committee
Respect for diversity, culture of peace, and human rights.
Based on values such as ethics, freedom of expression, human and social growth, and diversity, ESPM seeks to train leaders capable of transforming business and contributing to the country's development. In 2017, when the Ministry of Education and the Ministry of Citizenship launched the University Pact for the Promotion of Respect for Diversity, a Culture of Peace and Human Rights, ESPM became a signatory and formed the ESPM Human Rights Committee, which began to systematize the initiatives developed to promote these issues in the various areas of the School. In the Committee's first year 198 initiatives were inventoried, demonstrating ESPM's interest in the debate and promotion of diversity, culture of peace and human rights. Even with the discontinuity of the Pact, between 2018 and 2019, the School expanded its initiatives to promote human rights and remains committed to overcoming violence, prejudice and discrimination in the university environment.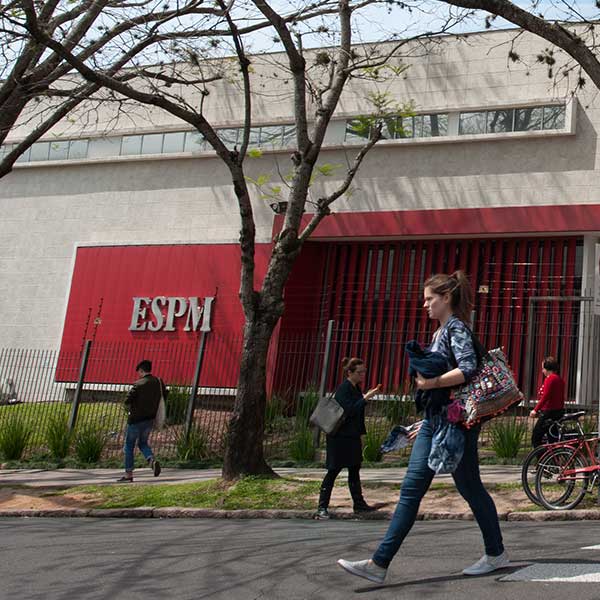 In order to foster ESPM's performance in the promotion of human rights and promote the dissemination of the activities developed by the institution, in 2017, the ESPM Human Rights Committee was created.
Under the coordination of Prof. Dr. Gisela Castro (PPGCOM), the group is composed of representatives from the undergraduate, graduate and administrative areas and from the São Paulo, Rio de Janeiro and Porto Alegre units, including faculty and students.
To learn more about the Committee and ESPM's role in the promotion of human rights
ESPM Human Rights Observatory
ESPM carries out several actions to promote diversity, a culture of peace, and human rights on four fronts:
Knowledge Production
Development of studies, scientific articles, books, scientific initiation projects, TCCs, PGEs, book-reportages, video documentaries, photojournalism projects, podcasts, magazines, online platforms, challenges, and awards that address issues related to the promotion of human rights.
Reflection and Discussion
Courses, courses, lectures, debates, symposia, interviews, film screenings, and other academic events that aim to stimulate reflection and debate on human rights and its practice in the business world.
Management
Institutional programs such as: psychological and neuropsychopedagogical support program for students, academic innovation program, young apprentice, diversity and inclusion programs, social-environmental development center, ombudsman, and institutional partnerships.
Social Projects
It contemplates all the actions promoted by ESPM Social São Paulo, ESPM Social Rio de Janeiro and NUVE Porto Alegre, besides actions developed by other departments of the School and institutional projects, such as Livro Livre.
In order to share these initiatives with society we created the ESPM Human Rights Observatory.